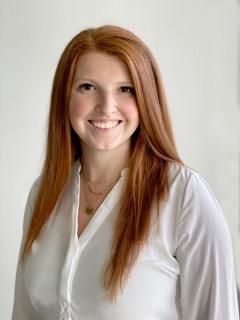 Dr. Madeline Locke, Psy.D.

Dr. Madeline Locke received her doctoral degree in Clinical Psychology with an emphasis on child and adolescent psychology from The Chicago School of Professional Psychology. Her clinical internship was at the Institute for Child and Family Health, where she received specialized training to work with children, adolescents, adults and families with complex emotional and behavioral difficulties, including a focus o traumatic experiences, interpersonal difficulties, and emotional dysregulation. She completed her post-doctoral training at the Youth Opportunity Center, where she specialized in complex trauma, juvenile delinquency, as well as sexual exploitation and trafficking.
Dr. Locke has a passion for working with children, adolescents, and adults with a variety of emotional and behavioral difficulties, as well as histories of trauma and personality disorders. In particular, she specializes in children and adolescent who present with significant emotional and behavioral difficulties. She creates a nurturing and empathetic environment that provides a space of security and understanding for her clients. By working collaboratively and directly with her clients, she guides them in building a
unique skill set to help improve their level of functioning. She has seen clients who have experienced aversive, traumatic, and challenging experiences from multiple backgrounds and settings across the country. She utilizes various approaches, adapting the most effective forms of treatment for the individual client's needs. She believes that each client requires a therapeutic approach that is unique to his or her needs and provides them with the most effective form of care and support.
Her primary modality of treatment includes interpersonal and relationship based interventions from a psychodynamic perspective, while also integrating structured cognitive behavioral skills. Additional trainings comprise of psychological evaluations,
including Developmental Disabilities, Autism Spectrum Disorder, Learning Disorders, emotional and behavioral difficulties, as well as forensic assessments. She has additional therapeutic training and experience in providing Child Parent Psychotherapy for younger children, play therapy, Cognitive Behavioral Therapy, Dialectical Behavioral Therapy, Parent-Child Interaction Therapy, and Trauma Focused Cognitive Behavioral Therapy.